Forward Madison FC vs. Chattanooga Red Wolves SC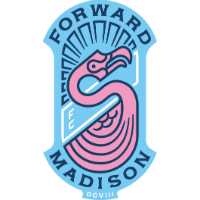 Saturday, September 26
2:00 pm ET
Hart Park
Let's start in Wisconsin where we'll see seventh-placed Forward Madison FC and second-placed Chattanooga Red Wolves SC square off for the first time this season in a match with added importance after both sides suffered defeats their last time out. With a win, the Flamingos could close the gap between themselves and the Red Wolves to four points with two games in hand and four more home matches ahead of them. Heading into the weekend, Chattanooga's fate is out of its own hands and dropping points in Wisconsin will see the side move further from controlling its destiny.
Union Omaha vs. Richmond Kickers
Saturday, September 26
8:00 pm ET
Werner Park
The Richmond Kickers moved ahead of Union Omaha and into third place with a midweek win over Fort Lauderdale CF. One point separates the two sides heading into what is shaping up to be a huge match on Saturday night at Werner Park. With this being the only meeting between the two sides this season, it feels like Omaha is going to need to take all three points from this one if it's going to keep pace with Richmond, which has a game in hand. With four of their last six matches at home - where the side has taken maximum points so far this season - the Kickers will surely push for all three points, but should be happy leaving Nebraska with a point.
Forward Madison FC vs. FC Tucson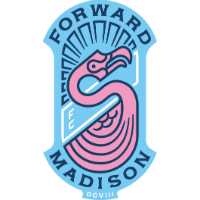 Saturday, October 3
8:00 pm ET
Hart Park
FC Tucson helped its chances of making a late run at the League One Final with a 2-1 win over Forward Madison FC on Wednesday night at Kino North Stadium and dealt the Flamingos' title match hopes a serious blow in the process. Head Coach John Galas' side looks to be rounding into form at exactly the right time, and, with four of its final five matches of the season against teams below it in the table, it's not completely inconceivable for FC Tucson to make a shock run to the Final. FCT will almost certainly need to win all of its remaining matches to have a chance, including this contest in Madison where a win over the Flamingos could see the Madison side fall off the pace. Madison will be feeling confident, though, after taking 24 shots and creating 18 chances in Wednesday's loss in Tucson.
Union Omaha vs. South Georgia Tormenta FC
Saturday, October 3
8:00 pm ET
Werner Park
In a similar boat as FC Tucson, if South Georgia Tormenta FC is to claim a place in the League One Final, it will likely have to win all of its remaining five matches starting with the October 3 contest against Union Omaha. The South Georgia side will have had a full 13 days rest heading into this match, while Los Buhos will be playing their third match in seven days. Tormenta FC gave Omaha all it could handle in the first game between the two clubs, nearly handing the Owls their first loss in club history, so we know they'll be eager to show they can finish the job this time around. Omaha follows this match up with trips to Madison and Greenville, so three points here are just as vital to the hosts' playoff hopes as they are to the visitors'.
Chattanooga Red Wolves SC vs. North Texas SC
Wednesday, October 7
12 PM ET
CHI Memorial Stadium
Chattanooga just went through a brutal stretch of matches against the other top three teams in the league and came out of it with six points, which could have just as easily been seven but for Noah Pilato's late game-winner last weekend. The impressive run landed the Red Wolves in the seat next to Triumph SC at the top of the table, proving they're a contender and one of the league's most exciting teams when playing at CHI Memorial Stadium. However, despite the impressive run, the Red Wolves have put themselves in a tough position where winning out doesn't guarantee a place in the Final; and with two of their final three matches on the road where they've won just once this season, this looks like one where Jimmy Obleda's side will need all three points.
North Texas SC vs. Richmond Kickers
Saturday, October 10
8:30 PM ET
Globe Life Park
We know better than to count out North Texas despite its current position in the League One table, and, if nothing else, Head Coach Eric Quill's side could play spoiler down the home stretch of the League One season. A win four days prior to this match in Chattanooga would seriously dash the Red Wolves' Final hopes, and in turn, boost those of the Kickers. If NTSC is going to make a surprise run to the Final, they'll have to do something they haven't done yet this year - win back-to-back matches. The contests against Chattanooga and Richmond are the only two in North Texas' final seven against clubs in the top four, so if NTSC is going to make a late run they'll need six points from six. Globe Life Park is a tough place to go and take points from, and a Richmond loss here would keep the Kickers, Omaha, and Chattanooga in a close race at the top of the table, while a win could see them pull away.
Forward Madison FC vs. Union Omaha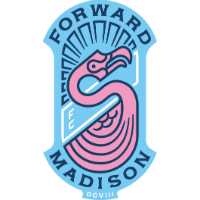 Sunday, October 11
5:00 PM ET
Hart Park
The third of three consecutive home games for Forward Madison, this one will be the most important. If Madison takes nine points from nine during this homestand, the Flamingos will be firmly in the race for a spot in the League One Final. If they drop points to Omaha, it will be a tough road back. Madison closes the year with consecutive home matches against North Texas and New England Revolution II, so if it can get itself within striking distance heading into the final week of the season, things could get very interesting.
Richmond Kickers vs. South Georgia Tormenta FC
Saturday, October 17
6:30 PM ET
CITY STADIUM
Tormenta FC is the only side to keep Emiliano Terzaghi off the scoresheet so far this season, something the Argentine striker will be eager to change on October 17. In the penultimate weekend of the 2020 League One season, the Kickers could very well be chasing down a first-place finish and the right to host the League One Final at City Stadium. Richmond's maximum point total is just two points less than first-place Greenville's, and with a striker as in-form as Terzaghi, we're not ruling anything out. Whether or not Triumph SC is out of reach is out of the Kickers' hands, but either way, three points here will be important.
Greenville Triumph SC vs. Union Omaha
Sunday, October 18
3:00 PM ET
Legacy Early College
Greenville has been the best club in the league from the day the season kicked off. The Triumph have carried the strong defensive form that saw them make it to the 2019 League One Final over into 2020, conceding just six goals in 11 matches this season. Head Coach John Harkes' side has set itself up to clinch a place in the League One Final as early as October 1 depending on results and looks likely to already have its place confirmed heading into this match. If Omaha can string together results down the stretch, the October 18 contest in South Carolina could be a Final preview and one that Los Buhos will likely need to win. There's also the possibility of Greenville needing a victory to hold off a surging Richmond Kickers, which would set this up to be one of the matches of the season.
Richmond Kicker vs. Chattanooga Red Wolves SC
Saturday, October 24
6:30 PM ET
City Stadium
Depending on how things play out, a place in the League One Final could be decided on the final day of the season when Richmond hosts Chattanooga. The Red Wolves came from behind to take the first match between the two sides at CHI Memorial Stadium, which vaulted Chattanooga ahead of Richmond in the table. The Kickers likely left Tennessee with a sour taste in their mouths after surrendering a 93rd minute game-winner to Steven Beattie in a match they looked to have firmly in their grasp and will be looking to erase that memory with a win on their home turf. Richmond has the best home record in the league this season at 4-0-0 and could be playing for a perfect home record and a place in the League One Final in this match. If a place in the Final is up for grabs on the last day of the season, this matchup will be can't miss action.